We do offer a range of propeller and spinner options. Our folding 2 and 3 blade props are designed for maximum performance. The props have been designed to allow small movements to reduce bearing loads on the drive while preventing collisions between the front and the rear propellers.
The 3 blade design provides a very direct response and improves plane stabilty due to the higher rotational mass.
Dimensions:
3 Blade: 22x21F / 20.5x22R
2 Blade: 22x21F / 21x22R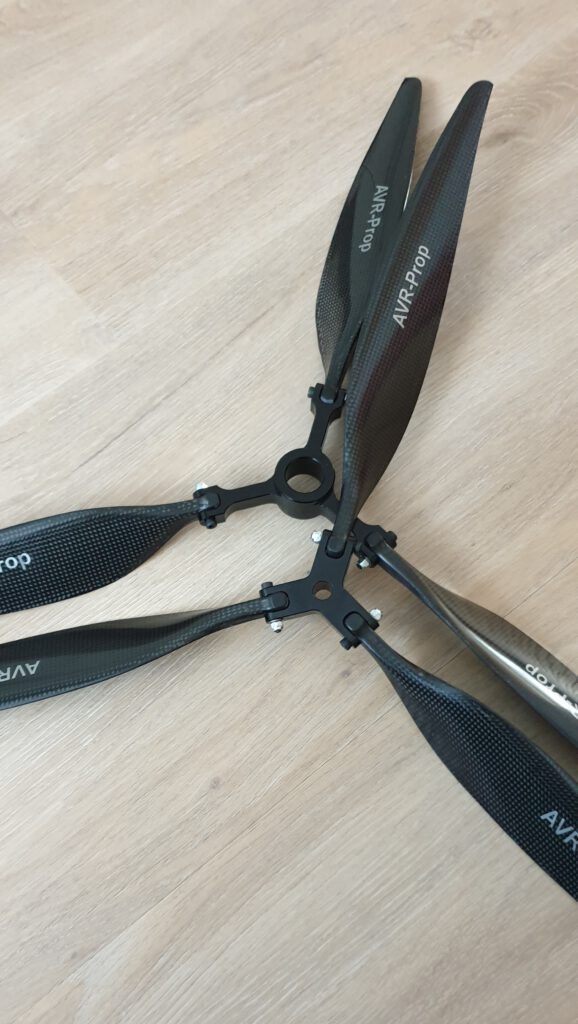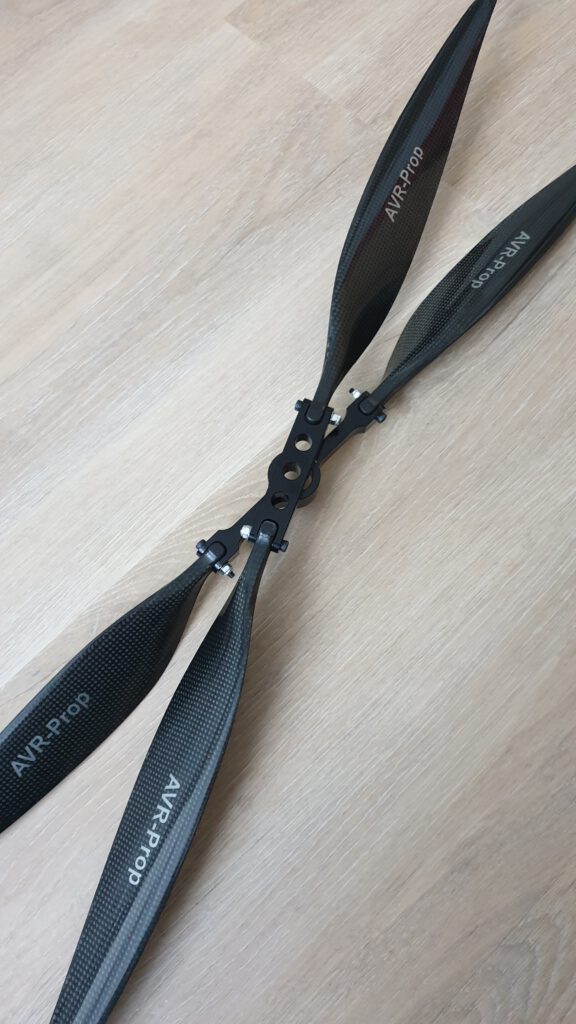 To fit the 3 blade front propellers a new spinner design was required. We also used this opportunity to address customer asks for pre-cutout spinners that are ready to be used. These spinners are designed for Falcon contra propellers. We continue to offer spinners in 82mm and 85mm diameter but other dimensions can be made available on request.
All spinners are 3D printed and come in black color. Weight is about 20g. This significantly reduces weight compared to carbon fiber spinners with alloy backplate. For comparison:
Adverrun carbon fiber spinner ~30g 
Falcon contra spinner ~40g